Azrael Trigger
Interview
Gus Yoo, first I would like to thank you on this opportunity that you gave me! How are you these days? Tired? I know that you play keyboards in "Panic Lift", since you know Jimmy from "Eye Kandy" and "Neuroplague" days, and "Panic Lift" had few live events recently… "Panic Lift" will soon publish a debut album on the NoiTekk label. Tell me – do you plan to follow "Panic Lift" in both Europe and America, as live keyboard member? And, are you and Jimmy Zagorski happy with your current cooperation? I mean – you have musical history together since "Neuroplague" helped "Eye Kandy" to record its first album, not mentioning "Symbiotic" stuff…
Are things good between you two?
- James is one of my best friends, I have known him for over 10 years now. We do have a long history of working together and I hope it will continue in future Azrael Trigger albums.
- I consider him one of the most talented programmers/producers currently active these days. It was a pleasure to work with him not only for Season to Sever but also previous Symbiotic stuff. I think he will make a big name for himself and go far in the electro/EBM scene. The panic Lift album coming out on NoiTekk is a masterpiece, it deserves to be played in every club.
- As for touring with the Panic Lift, I would consider it highly, of course. I love hanging out and spending time with James so it would be a lot of fun. Also, it has been a dream of mine to see Europe, I have never been there before.
James was a producer and second in line of responsibility for "Season to Sever" free album. How come he produced you, but at the beginning of James's "Eye Kandy", you helped him? He has more experience concerning pure electro/electro-industrial/Dark EBM music? Or… what's the reason? And how much was James involved in "Season to Sever", actually? I read the album notes in artwork you especially created for the "Season to Sever" release, but I would like to hear from you how much Jimmy had to do with release, please…
- James had very heavy involvement in the production of Season to Sever. The album would not have been possible without him. The sequencing for the album came from many different sources and we both had to make the songs sound like they belonged on one album. I would say James personally did close to 60% of the sequencing with Matt Collins from Hazmat being the other major contributor.
- As for why we reversed roles, he knew so much more about making music through software. Most of my experience after working in Neuroplague was in hardware. Logically, it made more sense for James to handle most of the programming and sound design. I learned a lot from him during the time we worked together and I hope to use that for my future works.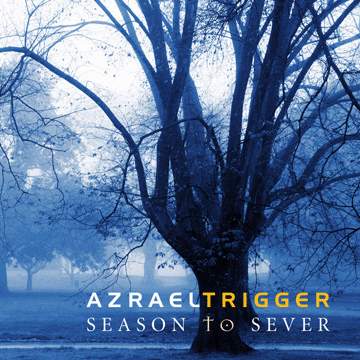 Primordial… I asked James the same question, and I would like to hear your's opinion too, so: what's the primary idea of Primordial label as both page and label? Is the prime goal to release old New Jersey / New York scene's stuff, now when signing of "Xentrifuge" and "Life Cried" has brought glimpse of hope and new array of light to the NJ/NYC scene? I mean, most of the things on Primordial is dated, although quality full. Is Primordial being founded as some sort of cohesive glue, to bring New Jersey acts together once again, or…?
- Primordial Music was started so that there was an outlet for the music that Matt and I were involved with as well as our friends. The dirty little secret to Primordial is that we are all good friends outside of the music scene. It evolved into a more serious entity but when it started it was intended as a way for people to access some of the music we had worked on. The idea is to get the music directly to the listener for free. (we ask for donations and charge a small fee for new music only to support the server cost…even now we do not generate enough money to even pay for the hosting) Matt does a lot of work on the site with no pay because he loves the music.
- The success of bands such as Xentrifuge and Life Cried are not related at all to Primordial Music. They are successful because they make quality music. Again, we just happen to be good friends and especially Chris from Life Cried contributes material because of the love of the music. No one has made a single dollar from being associated with Primordial Music.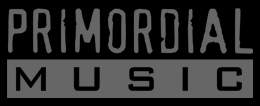 New Jersey and New York scene is well connected together; most of the people cooperate and know each other; they are willing to put their talents in use even for a free project, like "Azrael Trigger", and I personally know that "Xentrifuge"'s frontman, Chris Corrado, did a remix for a totally unknown group "Animassacre", because I organized concert's in Serbia and Croatia for this Bulgarian electro-industrial group…
Is that kind of behavior something that everyone on East coast scene has in common?
- The East coast scene is very friendly towards each other. We help each other out whenever possible. The scene is only as good as the people in it, and while we might not be large in numbers, there are quality individuals that keep it alive.
- Just as Terminal Sect produced Neuroplague's demo, we turned around and helped another band (Eye Kandy) to get their start by producing their demo. It is like passing the torch to the next generation. Now it is time for band like the Panic Lift and Life Cried to do the same for the upcoming generation.
"GenCAB", "Life Cried", "Cenotype", "Xentrifuge", "Hazmat", "Porcupine Defense", "Terrorfakt"… NYC/NJ has some really fine industrial artists. Which would you point out as unheard and perspective new names? I mean some new projects, some that hasn't been noticed so far by some major label, and you think needs more attention then he receives currently?
- You seem to have a good knowledge of the bands around here! There is also Tonikom, The Panic Lift, and Cervello Elettronico.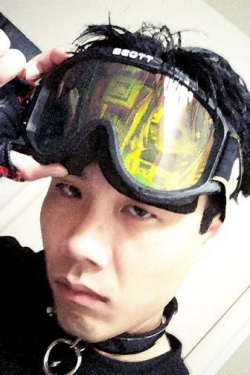 Have "Azrael Trigger" done any live's so far? I think it hasn't, and if it really didn't, will it ? I would surely like to see your team coming to Europe, and I know that "Grendel"'s head, VLRK (with whom I talked to when I mentioned your group on "Grendel"'s myspace, and he replied to me: "Yes, I am very good friend with Gus, and yes, I agree, his stuff is pretty much reminiscent of mine old stuff…") would also like to see your project live… So… are there any plans for this to happen some time soon?
- I have no plans for a tour at this time.
In last few years, it seems to me, there has been a resurrection in non guitar elektro/electro-industrial in both America's… Mexico has HUGE dark electro scene, but unfortunatly, only "Hocico" and "Amduscia" got really, really famous, but there is so many quality bands there, and in South America in general. But, focusing on the North America, there has been stuff like Black Sun Festival, both Das Bunker in Atlanta and California, and, also, your "Season to Sever" album is pretty much dark electro influenced, although traces of "Neuroplague" style can be heavily felt… So, by your opinion, what's the direction of United State's scene?
- The US scene can be roughly divided between guitar bands and non-guitar bands. There are people who are extreme to both sides and some that are more in the middle. Personally, I think it is not a wise choice to exclude any particular instrument. Everything can be useful at one time or another and I have never been shy about using guitar when I feel necessary.
- Many US bands are heavily influenced by European electro/EBM/powernoise which do not ever use guitars. So they stay with the same philosophy. Right now I would say there are more bands that refuse to use guitar. I think this is mostly due to the difficulty in mixing distorted vocals with distorted guitar. It is not an easy task!
- All of the classic industrial I grew up on used guitar so for me, I have no problem with it. If a song calls for it, I will not hesitate to use it. Also, I don't see the sense in putting guitar in every song just for the sake on consistency. Every song should be taken for itself and be good even taken out of context of the band or album.
"Season to Sever" had dense electronic atmosphere, and while some track were dancefloor killers, like "Strife" you've done with Chris of "Life Cried", many were simply a natural following of "Neuroplague" electronic/industrial rock style, only this is not rock, but pure electro having absolutely no guitars, except for one song on the album… How come the result has been more "Neuroplague" alike, not terror ebm-ish? You've wanted this, or this simply luckily came out as a result? Or did you try to make a typical harsh ebm, but the "Neuroplague" style is so rooted in the way you manipulate music, that album came like electronic/industrial rock with no guitars?
- I guess everyone has their own unique style. Also, I really like to have variety in song structures. I don't like albums where every track is meant to be a dance track. Dance music certainly has its place, but it has never been my primary focus. The important thing for me is to convey emotion and ideas. Hopefully I can make someone think about their life or anything at all really. People have it too easy these days, no one wants to work for anything and this carries over into appreciating music as well. I have always wanted to make music which you wont get sick of after a month, music that can be listened to 10 or 20 years later and still be appreciated as being art. And I am guessing this is the reason why the music I am involved with has this similar feeling and style.
Has "Season to Sever" (and Primordial in general) been noticed well enough among this music circles? Would you like that voice of Primordial and, off course, "Azrael Trigger", has been spreaded more than it up this day?
- Season to Sever has done moderately well. It has not been noticed or maybe not taken seriously because it was a free download album. It seems the people of Europe (especially eastern Europe) appreciate the album much more than anywhere else. If given the proper publicity and touring backup it could be a very successful album. But my priorities in life have changed a bit. I'm not looking for money or glory in making music. I do it to express myself and if it affects even 1 person's life out there somewhere, it was all worth it.
What's the next in evolution of your's music carrier? You've done "Azrael Trigger" project, and, what's next in line? I listened to "Neuroplague"'s "Altered" album, but it's just remix album – no new stuff whatsoever… so… my question: could we expect some of the old projects – "Eye Kandy", "Neuroplague", "Symbiotic" – being resurrected in the near future?
- I am currently working on a brand new Neuroplague album with Matt Collins so expect that out early next year. Also, James has expressed interest in doing more work on Azrael Trigger.
What is your's daily job, actually? I heard that you are a graphic designer… anything nice you've created lately?
- I am a designer, yes. I work in publishing, it is not too exciting…but better than digging ditches. It pays the bills, but obviously music is my first love.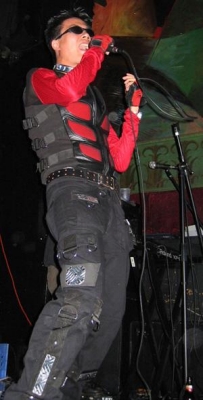 Tell me, how did you get into this kind of music in the first place? Is this scene growing, falling, or the same like ten-fifteen years ago, here on West Coast?
- My introduction to this world of music was Front 242 and Nitzer Ebb. Soon after I discovered what I consider to be classic industrial music, Skinny Puppy, Ministry, KMFDM, Terminal Sect. Since the heyday of the scene it has definitely gotten smaller…at least in NYC.
Are there any differences in this scene between East and West coast? And what do you think about the scene in Europe, in general? What are your's favorite European acts?
- Regional differences become less apparent with the advent of information age. Ideas are exchanged so quickly now over vast distances, physical location is fairly meaningless. Certain sub-genres are more popular in certain regions, but in general I would not say there are very marked differences.
- As for the European scene, I would like to know more of it..i am just an outside observer. I really like some of the older tracks of Suicide Commando, In Strict Confidence and Wumpscut. Obviously I like the harsh style of music. I have not kept up with the European scene and am unfamiliar with some of the new talent.
You involvement in electronical/industrial music, has been constantly on the harsh/aggressive side… Any chance for you to make some kind of synthpop/futurepop project?
- The closest I ever got to a synthpop sound was when we completed the Symbiotic album "Divide." I don't have anything against synthpop music, in fact, I am a fan of it. It is not how I express myself, however. I might be able to sequence a synthpop inspired song with solid melody, but I would never be able to vocalize in a convincing way.
I've heard that you are big anime/manga fan ! Welcome to the club, Gus ! What's your's favorite anime? If you haven't checked it out, I suggest "Ergo Proxy" anime series… such a great dystopian piece of SF. I personally dislike everything that has to do with "GITS" franchise, with the exception of Mamori Oshii's movies, which are masterpieces… "GITS" generally is simple mindless quasi-cyberpunk… while "Ergo Proxy" can really justify it's "cyberpunk" tag… I mean, the whole series is like one good big Philip. K. Dick's story !!! I recommend it with all my heart! ? And your's favorite manga? I would recommend "BLAME!" and "Gantz"…
- Basically my love of manga starts and ends with the work of Masamune Shirow. I love everything he does and I consider him a modern genius. Appleseed and Ghost in the Shell are the two that really stand out. I drew a lot of inspiration from his ideas when working on the first Neuroplague album "Alter"
- I have also checked out Ergo Proxy and am looking forward to seeing more of it.
Ever been interested into doing music for TV and movie production? "The Retrosic"s' Cyrus has made a video for "Desperate Youth" song, since he's daily job crossovers with TV / movie production crews… Any chance for you to get involved in this?
- I do not think I would ever be able to work in music for TV/movies. It would seem too much like "work" and I think I would feel like I would have to compromise too much. I made a similar mistake in the visual arts. Before going to art college and working professionally, I loved to draw and paint on my own. Now that it is my day job to create visuals, I don't do it for fun anymore. I don't want this to happen for music as well.
- If someone wants to use an existing song for a project, then I am all for it…but I do not think I would like to create a piece of music which is meant to be specifically tied to motion pictures.
How important is for you to play live? I mean generally speaking…
- I enjoy playing live shows. I don't get out too much anymore so it is a good chance to see friends and keep in touch with the scene. Obviously, the lure of a tour is always there but I also realize it's a lot of hard work, it is not a 24 hour party like people think.
- I've played enough shows in my life to not to get too excited about it anymore but the fun never goes away once you start the show and you see the crowd reaction. It is one of the few ways that an artist can see his music directly affecting people and that is a gratifying feeling.
Recently I talked with Daniel Graves of Aesthetic Perfection/Necessary Response fame, and he told me he moved to Europe because scene here is, by his own words: "HUGE!"… Do you ever considered moving from the States? Also, while we are at it – what are the differences between East coast and West coast scenes? Is there any at all? Did Internet really broke all the cultural barriers for this scene?
- I touched on this earlier…but I don't really think it makes any difference where you are physically. Obviously, being close to good venues helps, but this is minor. The music comes from within you, not from your surroundings, so moving to a new place for the sake of making music does not makes sense to me.
- I would consider moving out of the US for many other reasons, however. Recently, it has been difficult to be an American, they have a very poor reputation in the world view. And rightly so! US foreign policy is a joke, it really is embarrassing…and don't even get me started on the president. If I were to emigrate, I would strongly consider Canada. I find the people there very down to earth and caring for other human beings…very unlike here.
How much your production skills have evolved since your beginnings? What musical equipment have you changed during the years?
- Well, when I began it was in the early 1990's. so software emulation did not even exist or it was so poor no one used it professionally. I learned everything in hardware, from sampling, mixing, recording. Now almost no one uses hardware. The software emulation is so good and it is so much cheaper, there's really no need for hardware to produce. Obviously hardware still has a place for live shows but I would say that has been the biggest change.
- I'm not sure what skills I have or if they have gotten better, I guess I will let other judge that based on my work.
Your attitude towards piracy?
- Mixed feelings. In my truest heart I always believed art and music should be free to everyone. The closer money and music are tied together, the worse the music gets in my opinion. Piracy is a fact of life, it will not go away. It is just a sad part of human nature. Luckily with Primordial Music, we do not worry about it either way. The music is already free…we just ask for donations from those that can afford it.
- I will say though that piracy really hurts the lesser known artists trying to make a living from music. It is almost impossible now. So if you really love music from a band, please please make an effort to support them in some way. (Buying merch helps a ton, most times you are buying directly from the artist and can cut the label middleman)
Thank you on this opportunity, Gus ! I want all the luck in the world both to Primordial and to your future and current projects!

Azrael Trigger official website
Interview made with Gus Yoo in May 2008. by David Kirinic Rodic for Elektronski Zvuk.