ELEGANT MACHINERY
Interview

One of the best news at the end of 2007. was about your comeback. Can you tell more about this?
- When we decided to split Elegant Machinery the winter of 1998/99, we really thought it was forever. We were basically fed up with everything and quite disappointed about many things, for example bad label support.
- But frequent questions from fans and organizers, made us do some shows in 2001 and 2002 even though the band was officially dead. Somehow we couldnít get the music out of our systems. And after a very successful show in Gothenburg, Sweden, in October 2004, we started to discuss the possibilities to release new music with Elegant Machinery. Somehow it felt really fun to be back together again. Since then we have done some shows in different parts of the world, and at the same time we have been working on new music. And now, finally, the new single is out.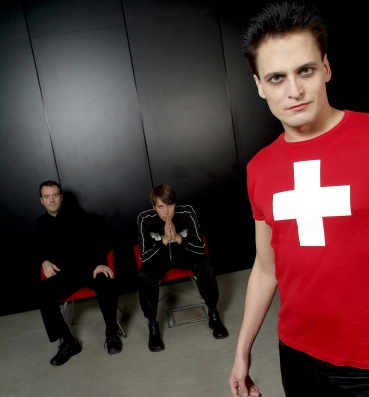 How was the response from the fans when they heard you are back?
- So far the response has been very positive. It seems like there is a need for our kind of music, and we are sure that our new album will be very well received.
What have you been doing since your last album Yesterday Man i (1996.) and best of release A Decade Of Thoughts in (1998.)?
- Since the split of the band we have mainly concentrated on our families, and we all have children now.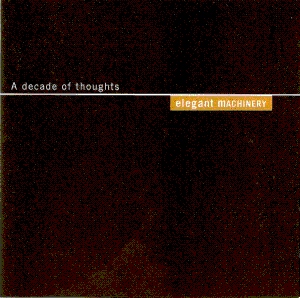 Have you been involved in the synth pop scene in the last 10 years?
- Only Robert actually, he has been spending some time on his other band, Hype. They released an album a couple of years ago.
How do you feel on new label Out Of Line?
- We have been contacted by many labels that have been interested in releasing our music, but it didnít feel right until we were contacted by Out Of Line, and so far everything feels really good.
Can you tell a story behind new single Feel the silence?
- It is basically a song about two people meeting again after many years apart.
Did you had any influences on your sound, since you had time off from Elegant Machinery?
- Our main influence is still the electronic music scene from the early 80ís, with bands like Human League, Yazoo, Depeche Mode etc. But today we are listening to other bands as well, like The Killers, Placebo and Editors, alongside electronic bands like Camouflage, IAMX and Goldfrapp.
- You can say that the electronic bands of the 80ís gave us (and still give us) the inspiration to write music on synthesizers. And the bands we are listening to today, mainly give us inspiration through their harmonies and the emotional state in their songs.
Swedish synth pop scene is very strong today as it was in the 90-is. Can you pick out some bands that you think are todays best what Sweden's synth pop can offer?
- Among our favourites are bands like NASA, Mobile Homes (the two first albums), Page, Mr Jones Machine, Daily Planet, Twice a man (the first album) etc.
How important is for you to perform live? Have you tested some new songs recently on concerts?
- Playing live is important and something we like to do. Actually, we did some shows in Germany in 2006. During these shows we played two new songs; Feel the Silence and another song called Firm (which will be included on the album). We realized that the song Feel the Silence was very popular, even though people heard it for the first time. This is the main reason for us releasing it as the first single from the forthcoming album.
What was your best experience since 1988. when you started Elegant Machinery?
- There has been two many nice experiences since the start, which makes it hard to pick out one special occasion. But one occasion worth mentioning was when the song Process reached as high as number five on the Spanish chart back in 1992. Another one was when we won the price ďBest live act 1997ď at SAMA (Swedish alternative music awards).
It's almost 20 years on the scene for Elegant Machinery. When you look back, how satisfied are you with your careear?
- When you look back after so many years, you realise that there are so many things you want to change if you only could. But you canít. So, to cut a long story short, we have always done our best, and that is enough for us.
What's the plan for 2008? New album in the works?
- Yes, we will release a new album later this year and a new single before summer.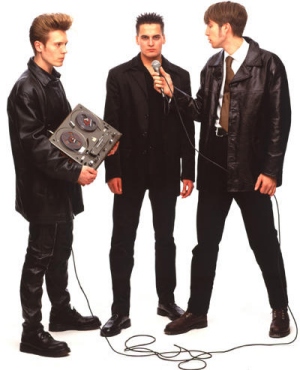 Best wishes and we are looking forweard to new Elegant Machinery album.
- Well, thank you! We are really looking forward releasing our new album, and hopefully we will get the chance to visit Croatia as well.

ELEGANT MACHINERY official website
Interview made with Richard Jomshof in February 2008. by Danijel Levatic for Elektronski Zvuk.