NASTY BYTE Produktion
&
Delerium "Epiphany" live DVD
Interview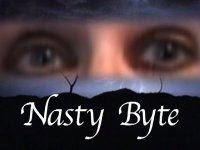 Can you introduce us to Nasty Byte Produktion?
- Nasty Byte Produktion is my video production company. To introduce myself, I come from a music background, and have a Masters Degree in Music Composition from the New England Conservatory of Music. I have composed electronic music as well as for traditional instruments, studied in the great European tradition as well as having the incredibly unique experience of studying with world-renowned composers. In the 90s I wrote music reviews and did interviews with popular musicians under the name Nasty Byte. I had an online zine called Sonic Envelope and also wrote for Side-Line Magazine and a few others. In 2000 I decided to turn Sonic Envelope into a tv series, however once I started to produce it, I decided against a talking host and behind-the-scenes clips. I felt that the content was compelling enough without that and wanted to create something a bit more revolutionary for television - an entertainment program without a host. So subKulture was born, flying in the face of traditional tv. In 2005 I produced a film called "subKulture - The Awakening", which was a collection of subKulture videos. The film was shown on a big screen at the E.Vil City Film Festival in New York City that year to a large group of happy fans with Vas and Loopy of Hanzel und Gretyl attending. The subKulture tv series continued to air on cable tv, and although the series won an award for Best Performance Program in 2006, I was unable to move it to a network. So in 2007, at the advice of Athan Maroulis of Black Tape for a Blue Girl, formerly Spahn Ranch, I uploaded most of the subKulture videos to youtube to bring them to a bigger audience. Then in 2008 several of my Front 242 videos were shown at the SABAM Festival in Belgium and in the same year I began working with Bill Leeb on the Delerium production.
You worked with big names in the electronic scene like Front 242, Front Line Assembly, Orbital, Gary Numan, Ministry, Laibach. Do you still have some kind of relationship and contact with some of them?
- Those are for the most part professional contacts, however through the years I've gotten to know some band members here and there on a more personal level. I speak with Bill Leeb often and can tell you that he has a great sense of humor. His Peter Murphy imitation is hilarious. And Bill has the perfect deadpan delivery.

What is more interesting for you, to make/record a video clip or to make/record a live concert?
- They are both equally interesting to me. The concert is a bit more challenging because you can't go back and re-shoot it the way you can with the short-form video. With the concert there's a lot of unpredictability and random surprises that occur because you're shooting reality. If you're a cameratech you have to be totally focussed. It takes all your concentration to shoot a concert well from any camera position. It's important to me that there's a close-up camera on the vocalist at all times, and when they change position they must do it smoothly and only during the transition of sections of a song - I don't want them to change position in the middle of a verse, for example. So I teach my camera techs about song structure and they must learn to shoot keeping that in mind. I also direct my cameras to shoot mise-en-scene, which to me means that each camera is capturing its own story with its unique point-of-view. It's equally important to me not to have too many cameras, or the stories become jumbled and lose their unique quality. There is a number for each venue that is just right for me which gives each camera its uniqueness and identity within the whole. Contrasting that, the short-form music video uses only one camera, and you may repeat the same scene shooting from different angles. There's much more control when you're filming an un-reality - a grand illusion. What's interesting to me in the short-form video is to create a story that no one else would anticipate that is synchronized to the mood and structure of the music - to frame the music in a new unexpected way. There is a dynamic drama, a kind of visual curiosity that has to build over time. I think in terms of themes or visual motifs, development and recapitulation. As you can see, I end up using terminology that is usually applied to music composition when I discuss video composition.

What was the best and what was the worst experience in your work as recording/producing artists?
- The worst is reading false gossip and snipey comments online written out of jealousy and ignorance. The best is having friends around the world who appreciate my work and take the time to write me and say thank you.


Are there any artists out there that you would love to work with?
- This is the hardest question because the list is almost endless. My question is are there artists out there who want to work with me? If so please e-mail me at NastyByte@NastyByte.net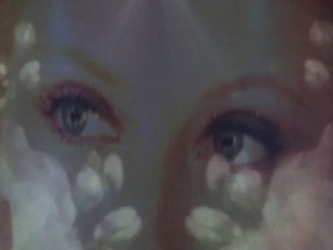 You also worked on Front Line Assembly DVD, but it was never released. What happened?
- There were conflicts amongst the band members performing on the 2006 tour that prevented release. Since then Bill has asked me to produce a dvd for Front Line Assembly with the new line-up. Our original plan was to film during the fall US tour which ended up cancelled, so we'll have to see when the tour is rescheduled.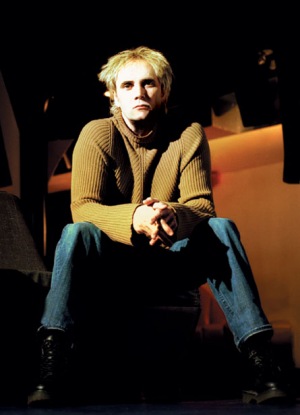 This is also first Delerium DVD. I am sure lot of fans would ask why there are no official videos of Delerium songs included?
- The "official" videos belong to Nettwerk, and they would not give their permission to include them since I had nothing to do with producing them. I would guess that they have their own plans to release those videos at a future date on their own label. I hope this answers your question - otherwise my next dvd release is going to include James Cameron's "Avatar" in HD as bonus material!

How was it to work with Bill Leeb and the rest of the Delerium crew?
- Everyone was professional and extremely cooperative. In addition to producing the dvd, I coordinated with videographers from different cities around North America to participate in a video tour doc which we put on Delerium's youtube channel. Some of the tour doc director's clips were edited into the dvd content, others were tour doc youtube only. We also filmed and included audience from Montreal, Atlanta and West Palm Beach. What you see as onstage footage in the concert is for the most part 99.9% from the DC concert shoot. I also made the band wear the exact same clothes in Atlanta, for continuity's sake. They were good sports about that.

Did you record just one show, or a few shows and then pick out the best recordings?
- For the concert portion of the dvd we filmed one show with 7 cameras. In addition we had cams filming audience in other cities: one in Montreal, one in Atlanta, and two in West Palm Beach. Montreal and West Palm Beach also filmed specific bonus material for me, since I was unable to do that myself in DC due to crazy scheduling at the venue. For the audio recording, we had several back-up audio recordings from other concerts along the tour, but DC's show was recorded perfectly, so that's what was used.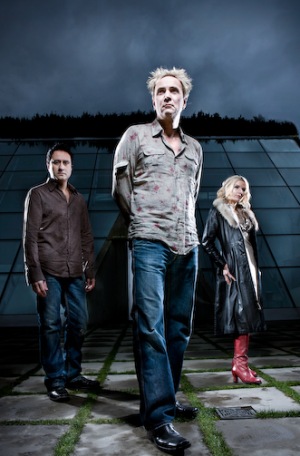 How intense was the whole production process, preparations, for a show like that?
- It's a very intense process. There's a lot of thinking and imagining and planning which becomes emails, paperwork and phone calls. On the day of the shoot I have an assistant and other people who drive me and carry, set up and test all the equipment. Everything is tested and if something doesn't work 100% right, it's a trip to the A/V store to get whatever we need. I try to stay focussed on directing, so delegating as much as possible to my crew frees me to think creatively. I give very specific directions to cameratechs, everything down to when to switch to their 2nd tape. You don't want all your cameras changing their media at the same time.

This is the first time ever that Delerium recorded and released a live performance on a DVD? Who was the first with this idea to do it, record label, you, Delerium?
- Bill asked me in January 2008. Nettwerk was not interested in producing a concert dvd. So I checked with MVD, one of the biggest distributors of music dvds in the world, and they agreed to distribute it, so I agreed to produce it.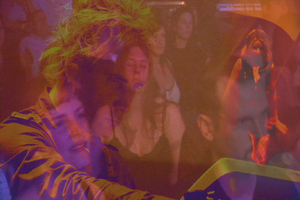 The DVD was released on MVD Visual. Is this your first time collaboration with this company?
- Yes - they are a great company to work with and their distribution is fantastic. The release a wide variety of dvds each month and distribute to many actual retail stores worldwide. MVD produces so many concert dvds every month, they know the music dvd market and have a set of parameters and metrics they look at to predetermine if a concert dvd is viable for a particular artist.

What's next for you? Are you working on some new projects, plans for 2011?
- I've been asked to put together a gallery show for Epiphany which will show the videos projected on large screens. Large canvas art repros from Epiphany will also be part of the exhibit. I am working on an experimental video is the biggest challenge I've had so far, a kind of visual poetry which is fantastic for me. Besides that I've got a few surprises in store and at the same time I strive to live in the moment.

Thank you for your time.
- You are most welcome.
Interview made with Nasty Byte in November 2010. by Danijel Levatic for Elektronski Zvuk.