PSYCHE
Interview




Sanctuary is a new Psyche club hit? Are you surprised with the success of it?
- We are more than happy that this song is making some of our wishes come true. We have believed in it since it was recorded but still were surprised by the unbelievable response that followed the release.


What can we expect in June on new album? Different sound?
- Well don't expect it all to be like "Sanctuary". This song, like "Unveiling The Secret" years ago, was more luck than planning. That being said there are a few more club hits to follow, and the overall album is different because it's Remi's first and shows his sound variations on Psyche's style. My vocals have been getting stronger lately so there're more harmonies and strong choruses I think than in the past..


Are you involved in any projects with some other musicians?
- Hmm. Well, sometimes collaborations come about like I recently sang with SARA NOXX on her new album. I may show up on the next AKANOID release as well since they did a great version of "Sanctuary". I like to do guest vocals, and Remi and I have some remix requests like "Everlasting" from ICON OF COIL. That collaboration will be on their Seren E.P. coming out very soon.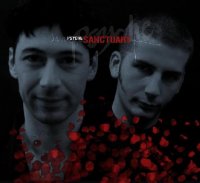 Do you have plans to play some festivals or solo live concerts? Maybe USA or Canada dates?
- Yes, we have quite a few dates in Europe already and will eventually tour Germany for the album. But we most definitely plan to be in the U.S. this year. Probably solo dates or with some local support bands.




How are you satisfied with compilation Misguided Angels? Have you been involved in the process of picking up the songs or did Art Of Fact do it for you?
- Yolk made the final decisions but I sent him all of what I felt should be on "Misguided Angels". I wanted at least to have the three last songs with Per-Anders Kurenbach, one of which is the title track after all. I'm happy with the collection, it's a little on the darker side though but I feel it contains what people need to know about us.


You live for a long time in Germany. How do you see electro scene in USA or in Canada now when you are living in Europe?
- Well I don't see it, but am slowly becoming aware of the movement as more European bands are beginning to arrive in the U.S. When we started there was nothing like the boom in the scene there seems to be now. And certainly not the number of record labels. Anyway there are some remixes from North American artists on the "Sanctuary" E.P. that Yolk arranged, and it was certainly interesting to hear their twist on the Euro-electro style. I particularly like the remix by NEGATIVE FORMAT.


Many new talents came out last few years. Can you mention some that you like?
- APOPTYGMA BEZERK of course, but mainly because of "Kathy's Song", and "Starsign". My favourite song of last year was the DJ Tiesto Mix of DELERIUM's "Silence". I'm no electro-freak though, so I'm the wrong one to ask. Remi's favourites are CONVENANT, APOPTYGMA, and VNV NATION, as well as RAVENOUS, ICON OF COIL and DE/VISION.
- You are now signed with two labels, ART OF FACT and ACCESSION. Are you satisfied with work they do for Psyche?

- Um yeah, otherwise we wouldn't be with them. Without Art Of Fact, Psyche may never have attempted a release in North America. Yolk's "Showcasing Art With Intensity" concept is exactly what we do so we're happy to have the chance to be available in my home country at all. Accession records is also brilliant because they believed in us releasing a CD-Single right away, and, to be honest, no other label wanted to! So we're hoping just that people are able to get our CDs a little easier.


Are you involved in any other remixing recently?
- We're currently arranging a remix for DEATHLINE INTERNATIONAL. They will appear with a track on the next compilation from Dystopian Records, so we're really looking forward to this collaboration. Otherwise, we don't necessarily have the time since we're just planning our tour and in fact making some mixes of "Renegades" which we believe will make a good second single or E.P.


Do you have your own studio in Germany? Do you help in production of other young bands?
- No, we're not as big as Front 242 or whatever! We have had many groups we like support us live such as Technoir recently. If we really like a remix like in the case of MASSIV IN MENSCH's version of "Unbreakable" for Art Of Fact's "Sanctuary" E.P., then we start collaborating with the band. We've kind of just started getting the ball rolling for ourselves this year so let's just see what happens. We haven't got a real big studio, since I never invested in that but we are getting close with Remi's equipment. I recorded my vocals separately at another friend's place this time. And we still like to work with producers as we have for most of Psyche's albums. But this is the first one other than "The Influence" where we really did everything ourselves including the mix.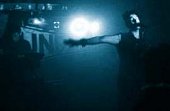 Have you seen any good films recently?
- Last year I saw "Unbreakable" and of course stole the title for my song although the song is not about the film. I mainly still like Sc-Fi and Horror, but lately I enjoyed "Snatch" and "Traffic" very much, and no dear readers, I did not think Hannibal was good at all. Jodie Foster knew what she was doing when she turned that baby down, let me tell you!! Remi's favourite last year was Gladiator! Go figure....


Bought any good CDs?
- I love the soundtrack to "Traffic" very subtle and trancy, and I mainly am into Madonna's "Music" album and Air's "Virgin Suicides" soundtrack so that's the kind of stuff I listen to other than a lot of old obscure groups. So, let's see, Remi bought Erasure's "Loveboat", but he has all their stuff anyway and seems to like whatever they do.


All the best with your new album and I wish you success both in USA, Canada and Europe.
- Thanks! Hope we'll see you soon.






Interview made in May 2001. by Danijel Levatic for Elektronski Zvuk.

2001. Elektronski Zvuk